Hello stamping friends!!
Whew! I'm still trying to recover from Ansley's birthday weekend! Since I wasn't able to get my Emerald Faeries card done for the Stamp and Create Product Spotlight on Monday, I thought I would combine it with my ABC Christmas Challenge card!!
So here it is...
As a reminder, all Emerald Faeries stamps are on sale this week for 25% off.
The ABC Christmas Challenge is:
S for Shaped Card - plus you must include Stripes, Spots, or Swirls.
We have two sponsors this challenge...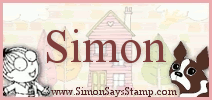 and 

Here is my card...
When I saw the stripes on socks on the adorable Willie & Mia image and I thought they looked like little elves!! Cute little Christmas Fairy Elves!! 
The papers are from MME Fly a Kite. I also used some lace, red silk, High Hopes Mistletoe stamp, and Stardust Stickles.
The circle card and snowflake background were created with my silhouette machine.

Now it's your turn!! Make sure to check out the ABC Christmas Challenge blog to see the rest of the awesome DT samples as well!
This card is also for the following challenges:
Papertake Weekly: Things with Wings
Christmas Inspirations: Glitter
Creative Inspirations: Ribbons
Lollipop Crafts: Eyelets or Brads (Pearl Brad on flower)
FairyTale Challenge: Flowers and Lace
Magical Monday: Anything Goes
Thanks for stopping by! Happy stamping!
~Lacey