Hello stamping friends!!
I have wonderful news that my Father-in-law was released from the hospital today!! Wow, what a scary weekend. But I'm glad to know that this hurdle is now over. 
There has been a lot of new products over at Stamp and Create. 
Magnolia restocks and a few new "old" designs...
New Wild Rose Studio (and restocks)...
New Whiff of Joy Christmas Henry and restocks...
and over the weekend we also had...
New Belles n Whistles...
and new Greeting Farm Stamps...
I always forget to add the new products on this blog. But, if you ever want to know what's up at Stamp and Create, you can always check out the Store's Blog.
Ok, now it's time for a new ABC Christmas Challenge!!
We are almost through the alphabet!! Wow! The year has flown by. But I'm excited because the Christmas Card Making Season is upon us!! It's now or never if you are going to hand make your Christmas Cards!!
We are now on W: W is for Winter Sports!
There are such a wide range of stamps available out there are are perfect for this challenge!
We have 2 sponsors again this challenge: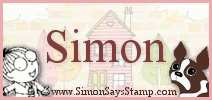 and 
Make sure to check out the ABC Christmas Blog for sponsor details. 
Now here is my card...
I couldn't resist doing another Vintage Tilda Card. I've got quite a bit of a collection going now!! This is Ice Tilda from the new Sweet Christmas Dreams Collection. I just got these restocked so all of the designs are in stock.
The papers are My Mind's Eye Lost and Found. I also used some Tim Holtz Adage Tickets, Resin Keyhole, Resin Corner, WOJ Holly Die, Magnolia Bloomy Tag DooHickey, Liquid Applique, Liquid Pearls, Stickles, Sweet Snowflakes stamp, tiny attacher staples (on the lace), and lace from my stash. 
The sketch if from Sketch Saturday.
I'm entering this in the Top Tip Tuesday Challenge this week which is: Anything Christmas. 
My "TIP" is about creating Vintage cards. I like to stamp the image in brown and color the image using sepia or neutral tones. This gives the image a vintage feel. I also add lots of distressed layers and white or metal accents.
Tilda was stamped in Stampin' Up Basic Brown onto watercolor paper and watercolored with Twinkling H2Os...
Now it's your turn!! The challenge runs through Nov 22nd. 
This card is also for the following challenges...
Anything Goes: Stitching real or faux (real)
Let's Ink it Up: Favorite Technique - distressing
Magnolia Stamp Lovers: Christmas
Crafty Calendar Challenge: Winter Wardrobe